Special Guest: Erik Anderson – Director of Workplace Intelligence at Microsoft and co-author of recent Harvard Business Review article "Microsoft Analyzed Data On Its Newly Remote Workforce." 
A Study of Credit Union Workplaces and the Future of Work
This summer we've published new research with data from over 1,200 credit union employees across 21 credit union workplaces, and we're inviting you to join a discussion of the future of work as it relates to this data as well as the COVID-19 shift to working from home.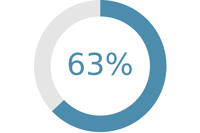 Our research reveals how the very nature of work is changing as well as how workplaces support – or fail to support – credit union employees. Only 63% of credit union employees feel that their physical working environment enables them to work productively. Work has traditionally focused on repetitive and individual task-based activities, and these activities enjoy strong support from today's workplaces. But much of this task-based work is being automated, and with that automation comes a shift to more collaborative project-based and creative work, and in these areas workplaces have failed to keep pace in supporting employees. This can lead to frustration and dissatisfaction with a negative impact on retention, engagement, and recruiting.

We were joined by special guest Erik Anderson, Director of Workplace Intelligence at Microsoft, and author of "Microsoft Analyzed Data On Its Newly Remote Workforce," who shared insights from his analysis of Microsoft's newly remote workforce and shared three major takeaways to help credit unions build more effective remote working policies.  

Request your viewing link and we'll also send you a copy of the whitepaper!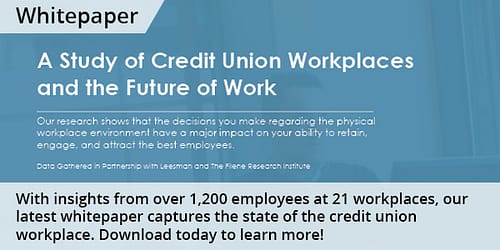 Watch the webinar!