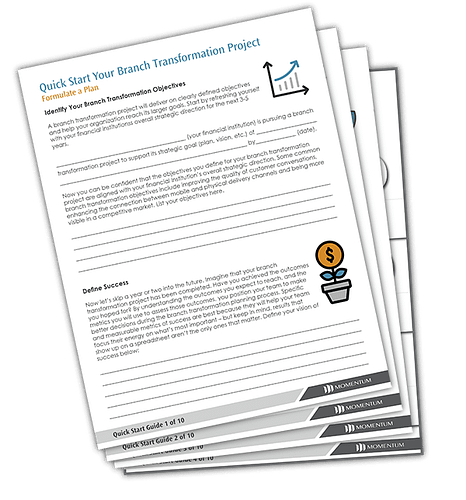 Quick Start Your Branch Transformation
It was great seeing you at Reach, and hopefully we'll run into you again before the show is over!
Here's the download link we promised, our Quick Start Your Branch Transformation guide! In it you'll find activity sheets that guide you through the steps of planning a branch transformation project, from identifying your objectives and defining success to bringing your team together and developing a change management strategy.
With this guide, you'll:
Forumulate a Plan
Develop Your Project Requirements
Build Your Team
Plan for Lasting Change
...and more!
Download your copy now!