Patrick O'Connell Promoted to Project Manager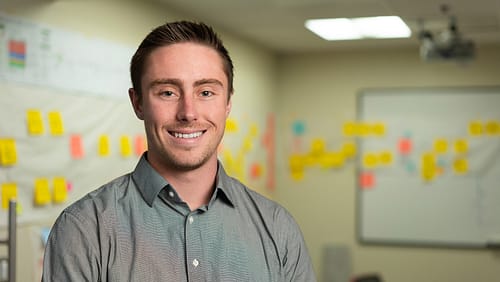 Momentum is proud to announce that Patrick O'Connell has been promoted to project manager!
Since joining our team as a project engineer in 2018, Patrick has excelled in his role and helped us deliver quality projects for our clients including Verity Credit Union, NIH Federal Credit Union, USE Credit Union, and First Fed.
"I've enjoyed working along side Patrick and seeing him grow," said Colin Winters, Director of Construction. "He's put in a lot of hard work to get here and I'm excited to see where he takes this new role."
In his time here he's grown not only in his project management skills, but also in a client facing role. At the time of his promotion Patrick had already stepped into the role of project manager, and now we're recognizing that achievement.
"This is a major milestone in my career," said Patrick. "I'm grateful for the opportunity and looking forward to the challenges ahead."