See you at GAC 2023! (Booth 516) Let's talk hybrid work and more.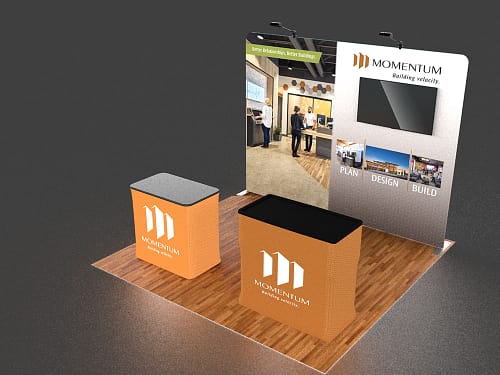 Booth 516
It's that time of year again! We're gearing up for the trip to Washington, DC for the 2023 CUNA Governmental Affairs Conference, and we're excited to catch up with everyone we know and make new connections.
What's top of mind this year? Hybrid work.
Hybrid work has dominated our recent conversations with credit union leaders, and as we settle into this awkward post-pandemic era there are more questions than answers around this topic.
That's why we're heavily investing in understanding what the credit union workplace of the future looks like, and we'd like to share the insights we've gained.
One of the major products of this research is a whitepaper that our own Mark Alguard published in partnership with The Filene Research Institute, The New Hybrid Credit Union Workplace: Culture, Performance, and a People-Centered Strategy. In the paper, Mark analyzes the cultural shift around remote work and gives recommendations for building an effective workplace strategy to thrive in 2023 and beyond.
We'll have copies to give away at our booth, but if you can't wait then pick up the PDF on Filene's website at filene.org/560.
Workplace Strategy Evaluation at Our Booth
How does your workplace strategy or hybrid implementation stack up to the rest of the industry? What specific concerns are coming up? Are you ready to attract and engage the talent that you need to deliver on your credit union's goals? Data from Gallup shows that employee disengagement is experiencing an alarming rise, creating a huge opportunity for organizations that truly understand and embrace the future of work.
Stop by our booth (516) where Mark Alguard and Bob Saunders will be on-hand to do a workplace strategy evaluation. They'll help you better understand what is or isn't working about your strategy, and give you some actionable insights that you can apply in your own credit union after the show.
We're also giving away a pair of Beats Studio 3 wireless noise canceling headphones. Don't miss the drawing!
Have any specific questions you'd like to address at the show? Reach out today!