Guide: How to Write a Credit Union Facilities RFP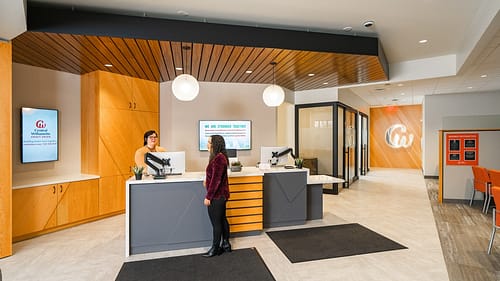 Kicking off a new facilities project is tough, and that's why we've developed this comprehensive guide to writing a request for proposal (RFP) as well as evaluating and ranking the responses.
Here's what you'll get:
Selecting the Best Partner for a Credit Union Facilities Project [PDF]
A neutral guide walking you through the steps of planning to embark on a facilities project as well as a discussion of the purpose of an RFP and the categories of questions that we recommend including. It includes a full sample RFP.
RFP Template [Word Document]
An editable template of the sample RFP. Simply add your organization, logo, and customize for the specific type of project that you're requesting proposals for and you're ready to go!
Weighted Proposal Scorecard [Excel Spreadsheet]
This is a helpful tool for objectively weighing responses against each other. There are attributes that you can assign unique weights to based on how important they are to your selection process, grouped into categories. As you review proposal submissions, you can score the response based on these attributes and see the weighted scores compared at the bottom of the sheet.
This is an invaluable tool if you've got a board that likes you to show your work!
Download Our Credit Union RFP Guide!