HAPO CCU's WELL Certified Branch a CU Management Featured Great Green Building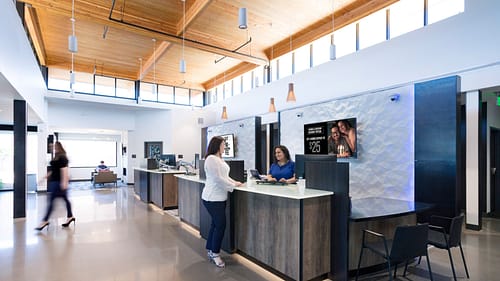 HAPO Community Credit Union continues to gain recognition for their WELL Certified branch, featured in this month's CUES CU Community magazine as a Great Green Building.
The branch, which is the first credit union in the world to earn WELL Certification, was completed in 2018 and is unique in that every aspect of the facility has been designed to support occupant wellbeing. The investment helps demonstrate their commitment to the local community and has helped the credit union attract the best talent in the area.
The WELL Certified facility is an even more valuable asset today as the COVID-19 pandemic spreads, as the HVAC system is designed to pull in outside air and aggressively filter out small particles and volatile organic compounds.
Read the article on CU Management's website.