How Much of a Project's Investment Remains in the Community?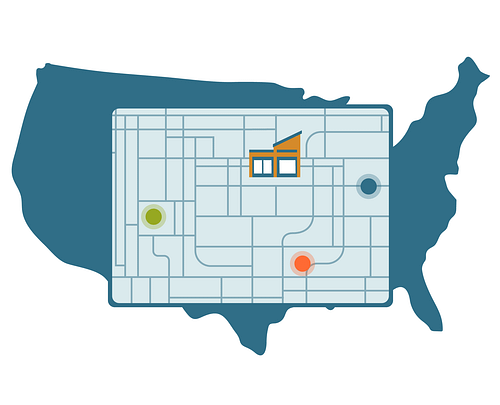 For credit unions and community banks, a branch or main office construction project represents more than an opportunity to grow your organization. It's an opportunity to demonstrate your commitment to your local workforce and business community, to the people who truly support your organization. And when you keep the project costs local, you're also pumping that money into the local economy.
Yet there's a trade-off. The industry is rapidly evolving. Specific, up-to-date expertise on what really matters to credit unions and community banks is necessary to deliver facilities that fulfill their missions. Digital banking, member experiences, and many other factors need to be integrated into your facilities to achieve the greatest impact and value.
We believe that the optimal solution is to rely on national design-build expertise while sourcing locally.
We're a national design-build firm with over fifteen years of deep expertise serving credit union and community bank partners. Yet despite being national, we focus our design and project management efforts on recruiting and working with local vendors and talent.
With this strategy you get the best of both worlds, a facility designed and delivered by national experts in financial retail and workplaces with about 85% of the total cost reinvested into your community!
Design
Our team works with credit union and community banking partners throughout the country, helping them build effective branching and workplace strategies and designing facilities that deliver on those strategies. We have our finger on the pulse of the industry, from Mountain Home, Idaho and Mars, Pennsylvania to New Orleans and Seattle.
We not only understand trends, we're working side by side with the organizations shaping them and driving innovation. And we partner with organizations such as Filene to create new, original research into how credit unions can thrive with inclusive strategies to serve both their members and staff.
Manage
We manage a vast array of complex projects on a national scale, and we have the wider perspective on emerging trends. What happens in San Diego will eventually impact what happens in Charlottesville, and so on. Our project management staff keeps a watchful eye on materials and commodities costs, fabrication trends, subcontractor capabilities, and skilled labor availability.
In the face of global supply chain issues, our team works to eliminate surprises and risk. Our project and design teams work together to design cost-effective buildings with knowledge of material and labor availability.
And we're not managing remotely. Our project managers are on-site regularly and coordinate with on-site superintendents who live near the project for the duration. The superintendents collaborate with the design and project teams to guarantee that the deliverable matches the design exactly, and they monitor all construction activities to ensure that work is done correctly and on schedule.
Source
Materials and labor make up the vast majority of a project's cost.
Our design team sources as many materials as possible from within a 500-mile radius of a project. Not only is this a key aspect of sustainable design, it's a proven business practice that helps us procure materials more reliably in a global economy that is currently experiencing long lead times, inflationary pressure, and lingering material shortages.
We also hire locally, working with our credit union and community banking partners to develop a preferred vendor list that reflects their relationships with members of the community. A surprisingly large number of people are needed to make a project come together. At our most recent project for Armco Credit Union in Mars, PA, we hired 34 subcontractors and every single one of them was local to the community!
The result of buying local and hiring local is that about 85 cents out of every dollar invested in one of your projects stays in the local community.