2020 Branch Ideabook – Exploring the Future of the Branch in the COVID-19 Era and Beyond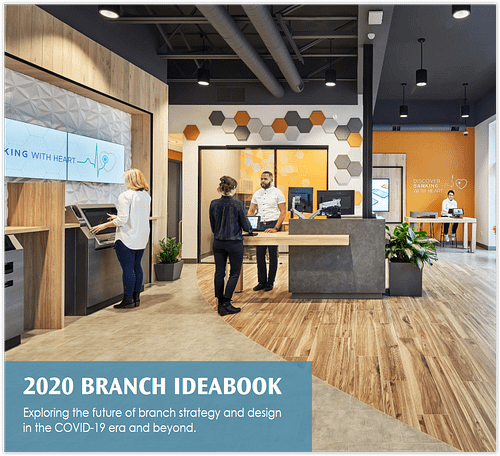 The latest entry in our popular Branch Ideabook series has been released! 
As you're aware, this year is different. We've releasing the 2020 Branch Ideabook amidst a global pandemic that is disrupting retail branching on an unprecedented scale. Through our work with industry leaders we've uncovered insights about how the future of branching has shifted – what will stay the same, what will change, and how existing trends have accelerated due to the rapid adoption of digital banking.
In the 2020 Branch Ideabook we explore five branching goals that can help you prepare for this new future, and how design decisions can help you achieve them:
Make Flexibility a Top Priority
Remove Friction from the Branch Experience
Support Health and Wellbeing
Understand Your Market
Win the War for Talent
Download today to better understand and prepare for the future of branch strategy and design in the COVID-19 era and beyond! We'll also send you the 2021 Branch Ideabook when we release it later this fall.
Download the 2020 Branch Ideabook