Is Digital Transformation an All-or-Nothing Proposition for Credit Unions?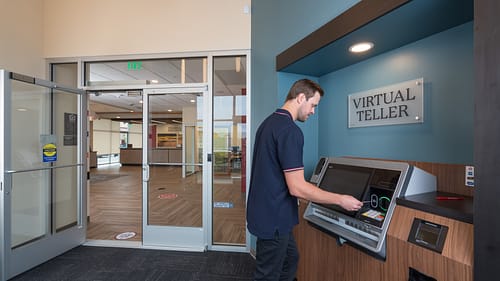 Is digital transformation an all or nothing proposition for credit unions?
If you ask Whitney Loe, a digital banking expert at Ignite Sales, the answer will be a resounding "no!"
We recently sat down with Whitney in preparation for our recent webinar, Merging Digital and Physical Experiences, to get a better understanding of how credit unions should approach digital transformation. And the key takeaway is that credit unions shouldn't go all-or-nothing on the digital channel, but rather strive for consistency across the overall member experience.
Whether your members are using your mobile app, calling in, walking into a branch, or using an ITM, they're interacting with your credit union and engaging with your brand. If there isn't a consistent experience across all of these channels, no matter how good your digital strategy is the overall perception of your brand may seem disjointed.
This is why it's critical to step back and look at the big picture, to use a holistic approach that captures the experiences across your various channels and how those channels both interact with each other and deliver on your brand promise. It's also important to build flexibility into your strategy, allowing it to adapt to changes in other channels and evolving member demands.
If an organization is going all in on a new branching strategy and neglecting the digital channel or creating a total digital transformation that neglects their retail environments, failing to reconcile these experiences means that one part of the organization is pulling away while another is left behind.
Creating consistent experiences across all channels not only requires looking at the big picture, but it also means ensuring that everyone on your team is on the same page and communicating across departments. Nothing should be developed in a vacuum, and those leading changes on one channel could provide valuable insight into other channels. No one person on your team has a complete picture of the relationship between your members and your credit union, and it's in breaking down silos and working together that you can achieve a great digital transformation.
A recording of the webinar is now available! Get the link and learn more about merging your digital and physical experiences by filling out the form below.