Issues to Consider When Resuming Construction Projects Paused by Stay-at-Home Orders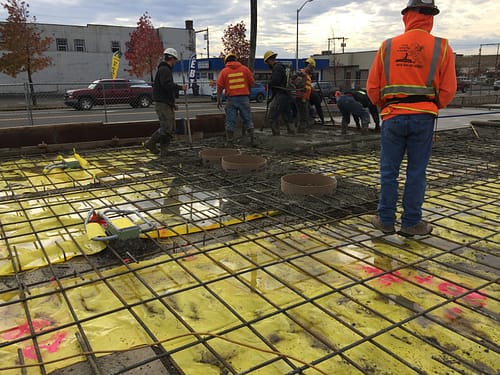 Many construction projects in the country have been suspended or deferred in response to stay-at-home orders to protect our communities during the COVID-19 pandemic. These actions present genuine legal and financial risks to banks and credit unions that should be immediately addressed. Organizations need to quickly acquaint themselves with their contractual rights and obligations in this situation, identify and respond to the increased likelihood and magnitude of risks, and they need a comprehensive plan to re-start these projects when permitted to do so.
Concerns about the financial stability of construction firms and their surety providers, cost escalation, labor and material availability, suspension clause and force majeure contractual obligations, funding availability, and a "healthy" jobsite are not to be taken lightly. In many contracts, suspension of a project for more than a certain number of days opens negotiations for additional fees and extensions of time. Proper notice needs to be given by all parties, acknowledging the status of the project and the issues known to date that affect the overall project performance. By familiarizing yourself with your contract and contract general conditions, you gain a tool that will guide you through what to do and how to protect the interests of your firm.
A re-start plan should begin with an unfiltered view of the overall project schedule. Take into account critical issues such as completion and turnover dates, status of construction documents, status of permitting and inspections, manpower availability, weather, and material and equipment in the project supply chain.
A financial and legal review should accompany the schedule and the review needs to accurately validate the work completed when the projected was suspended or deferred. Payment applications, lien releases and surety commitments are critical components to moving forward. Having the contractor provide a financial forecast of their cost to complete the project is one way your organization can decrease the risk of default by the contractor.
Form a team with the capability to organize the diverse group of stakeholders and advisors required to address your specific project situation and formulate and execute your restart plan. Keep in mind, the purpose of the re-start plan is to identify, mitigate and eliminate the risks associated with resuming your project. Make sure to communicate the intent of your plan. This will let your project team members know that you are interested in moving forward in an orderly manner and that all stakeholder interests are well served by your intentions and actions.
And as always, feel free to reach out to our team if you have any questions.