Mark is Presenting Two Sessions at REACH in Las Vegas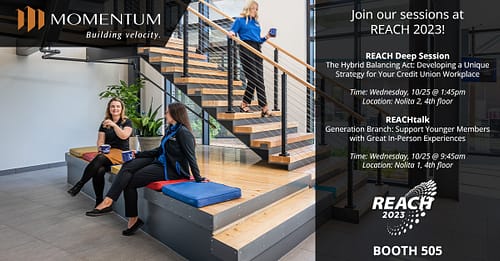 Are you in Las Vegas for REACH this week? Don't miss out on Mark's presentations, and of course stop by booth 505!
In the morning, Mark will talk about how your branch network can engage and support younger members who, despite being digital natives, still want personal experiences. In the afternoon he'll be talking about the maturation of hybrid working strategies, what has changed in the past year, and hot and why you can develop an effective hybrid strategy in your own organization.
Both sessions will take place on Wednesday, October 25th.
REACH Deep Session @ 1:45pm

The Hybrid Balancing Act: Developing a Unique Strategy for Your Credit Union Workplace
(Nolita 2, 4th floor)
REACHtalk @ 9:45am
Generation Branch: Support Younger Members with Great In-Person Experiences
(Nolita 1, 4th floor)