Members Are Willing to Use Mobile Banking, But Do They Prefer It?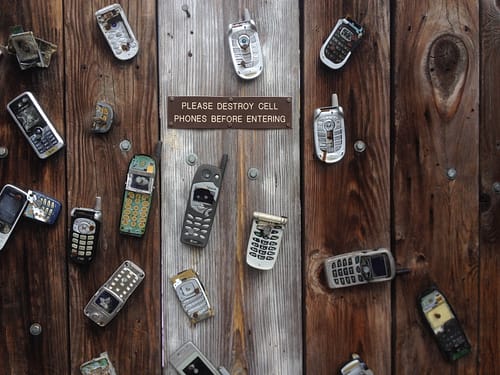 In the years leading up to the pandemic we saw steadily increasing mobile banking adoption rates, rates that spiked as branches shut down in 2020.
It's tempting to associate usage rates with member preferences, but a new McKinsey study breaks apart preference, willingness, and actual behavior to surprising results.
They found that in North America, a whopping 74% of banking customers were willing to use mobile banking. But only 52% actually used a mobile banking app.
While a majority were willing to use mobile banking, when asked if they preferred mobile banking only 36% of respondents said yes!
These results paint a picture of members who are ready and willing to adapt to change, especially in the face of challenges like the COVID-19 pandemic. But they aren't ready to leave behind personal connections with their credit union.
The same study showed a whopping 37% increase in branch traffic in 2021 over 2020, meaning that when members could return to branches they did. It also showed no decrease in call center users.
This enduring preference for the physical delivery channel, particularly for high-touch services such as opening a new account or applying for a mortgage, creates a unique opportunity for credit unions and community banks to differentiate themselves.
As the world transitions to digital banking, many of the products and services are being abstracted behind a screen. Competition becomes a numbers game as the dehumanization of the industry drives commodification.
Yet for credit unions and community banks, this human touch is the best differentiator. Branch traffic gives employees an opportunity to build stronger relationships with members and to demonstrate what makes them different. It creates a stronger tie between a credit union and the community it serves. This isn't true for banks headquartered on Wall Street.
The result of this face-to-face interaction and the relationships it builds is that when a member goes shopping for mortgages online and sees Wells Fargo has a one point advantage over their local credit union, they'll also be comparing the friendly interactions and great service of their local credit union to the scandals and difficulty reaching a human at Wells Fargo.
The industry is trending towards commoditization, and many credit unions can't compete on raw numbers. But by leaning on the human aspect of banking and building relationships through meaningful experiences, credit unions have an opportunity to serve the overwhelming majority of people who want to bank with a person.
To learn more about creating human experiences to compete in the face of commodification, check out our latest video on the topic!