Momentum and HAPO Community Credit Union Win Design-Build Award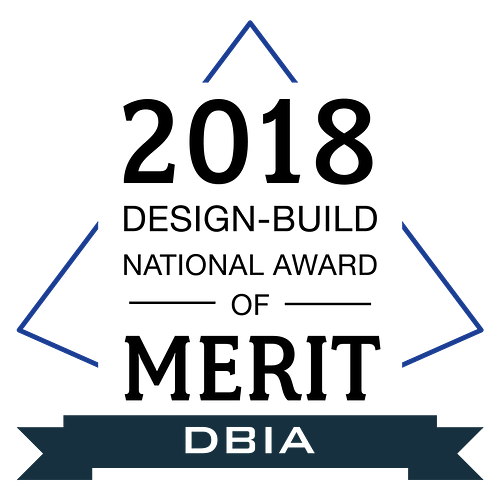 Seattle, Washington (August 8th, 2018) –  The Design-Build Institute of America (DBIA) has recognized Momentum's work on HAPO Community Credit Union's WELL branch project with the National Award of Merit in the Commercial Buildings category.
The Momentum team was singled out for this award for taking design-build to the next level through building a strong, collaborative relationship with HAPO and the rigorous implementation of project management processes, efforts which led to the on-time and under budget delivery of a branch project with ambitious wellness certification goals.
HAPO's vision for the project was a branch that supported the wellness of both employees and members, and Momentum helped them stand out and further differentiate themselves in a competitive market by recommending that HAPO become the first credit union in the world to pursue the WELL Building Standard.
We are proud to bring the healthiest credit union in the world to our Vancouver members, and we look forward to increasing health and wellness in every community we serve." 

Steve Anderson, President and CEO of HAPO Community Credit Union
WELL is a very rigorous standard, requiring every stage of planning, design, and construction be aligned around creating a healthier built environment, and it was the early and consistent communication and collaboration of the design-build partnership with HAPO that enabled Momentum to deliver on this goal.
We're grateful for this recognition from DBIA, as well as for the hard work and commitment from HAPO's team, our architectural partner ARC, and all of the subcontractors that made this project happen. This project validates our belief that design-build really does deliver better relationships and better buildings."

Colin Winters, Director of Client Services at Momentum
wellness, news