Workplace Ideabook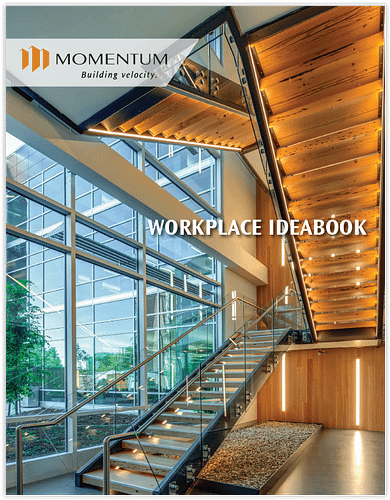 Only a third of US employees are engaged in their work, and nearly a fifth are actively disengaged. With salaries making up 85% of your workplace's operational cost, what effect does this have on your bottom line?
Our work defines us. It's where we get to create and innovate. It's where we help others learn and perform. It's where we find a common purpose and mission, and in pursuing that mission, it's where we make some of our greatest friends.
But the physical workplaces many of us experience every day do not come anywhere close to supporting the levels of collaboration and innovation many organizations must achieve to stay competitive. Many more don't do nearly enough to support employee wellbeing, a fundamental component of engagement and effectiveness.
Our Workplace Ideabook explores the different factors that make up an effective workplace strategy and showcases solutions that we've developed with our clients. Solutions such as variety of workspaces, which gives employees the freedom to move about and choose an environment where they feel most comfortable doing any given activity.
We hope that this Ideabook will give you insights into how your own workplace can better support your employees, both in their work and in their personal wellbeing.
(Print on 11×17 sized paper for best results!)
workplace strategy, current trends, downloadable content, pdf