Oregon State Credit Union Earns LEED Silver® Level Certification for New Headquarters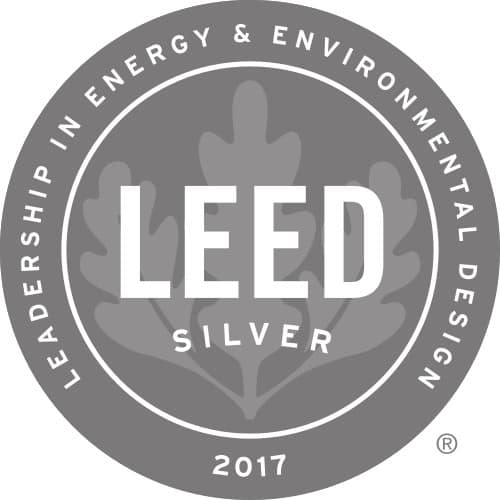 Oregon State Credit Union's new 62,000sf operations center in Corvallis, Oregon has achieved LEED® Silver certification.
LEED® Silver represents an exceptionally high level of achievement and performance and the certification process demanded that the credit union make an early commitment to following sustainable design guidelines. A rigorous series of design phase and construction phase reviews and audits were managed by the project's design-build firm, Momentum, and the operations center will help to support the next phase of growth for the $1.1B credit union.
Oregon State Credit Union President and Chief Executive Officer Rick Hein said, "Throughout the process, we maintained an overall focus on improving member service, workplace effectiveness, and a commitment to the city of Corvallis and neighboring communities. We directed our design and delivery team to develop an operations center which met the needs of a diverse and talented workforce for decades to come, all the while respecting that it also represented an investment in member service."
"Sustainable design, and LEED® certification in particular, was considered to be an essential element of the project by the credit union's leadership team, from both a functional and a performance perspective, with sensitivity given to initial development costs and overall life cycle performance," said Bob Saunders, EVP and Partner with Momentum.
Momentum also provided a comprehensive workplace survey in conjunction with their workplace strategy partner, the Leesman Index, the world's largest independent database of workplace effectiveness data. The results of the survey helped to support the development of the credit union's overall workplace strategy and design. Saunders added, "The credit union recognizes the fact that the primary purpose of their operations center is to support the work of their organization. Combining the proven benefits of sustainable design with evidence based workplace research, clearly contributed to the success of this high-performance facility."
The LEED® Certification trademark owned by the U.S. Green Building Council and is used with permission. www.usgbc.org/LEED  
sustainability, news