While Many Wellness Programs Fail, These Organizations Do It Right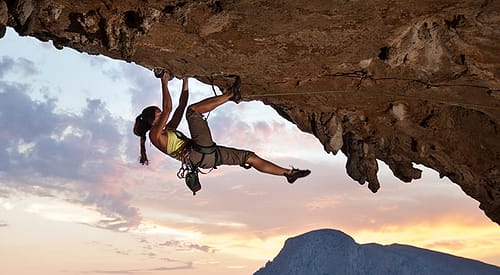 A Wellness Program Doesn't Isn't Effective by Default
Looking at the overall statistics from wellness programs in America, the results aren't that impressive, and the average wellness program has a negative return. Although 80% of organizations offer a wellness program of some kind, most of them tend to focus their goals on the direct ROI instead of outcomes that align with their employees' own interests.
Unsurprisingly, it's the latter strategy that tends to work best, especially when looking at VOI (Value on Investment) over ROI. This is because the biggest impacts of workplace wellness are on productivity and direct medical expenses rather than insurance premiums. In line with this concept, Harvard Business Review came up with a guide for dos and don'ts when planning and implementing a wellness strategy. The guide focuses on engaging employees through participation in the planning and implementation process and aligning the programs and benefits with the employees' individual interests and needs.
Look beyond the statistics and you'll find many organizations doing workplace wellness right. Check out these three examples of successful wellness programs and you'll learn how to build a solid wellness program in your own organization.
HAPO Community Credit Union: A Better Working Environment
HAPO Community Credit Union took an innovative approach and fully integrated their culture of wellness into their physical buildings. Their new headquarters achieved WELL Certification from the International WELL Building Institute, an organization that promotes a total focus on health throughout workplace design, operations, and the way employees do their work.
The branch promotes occupant health throughout every aspect of design, construction, and occupancy to meet the rigorous WELL Building Standard. Lighting systems were designed to match circadian rhythms and reduce eye stress, HVAC systems go above and beyond to provide clean air, and the construction process was optimized to eliminate residual contamination in the finished space.
In addition to the physical environment HAPO implemented organizational changes designed to help employees get healthier, including gym memberships and nutritious snacks in the breakroom.
HAPO's project was completed very recently, but other organizations that pursued WELL Certification long enough ago to gather data have shown the strategy to be an overwhelming success. In CBRE's Workplace 360 report, 86% of their employees believed that their new WELL Certified workplace had a positive effect on their health and wellbeing and 93% said that they "would not go back to the old way of working."
Johnson & Johnson: A Culture of Health
Johnson & Johnson's Culture of Health integrates wellness throughout the organization. The company takes a holistic approach to wellness, focusing on every aspect of health both physical and mental, and leadership buy-in and advocacy efforts promote high participation and trust in the programs.
In addition to the standard healthcare services, Johnson & Johnson promotes an active lifestyle through a healthy workplace with fitness centers, healthy food selections in the cafeteria, and seasonal fitness challenges. They also offer health coaching services and reimbursement for exercise related expenses outside of work and create a culture where it's not only acceptable but actually expected of employees to use all of their vacation time.
The physical workplace plays a big role in wellness. Johnson & Johnson makes the most of their facility by providing a progressive workplace that supports their employees. "Non-desk space," for example, provides a variety of settings where employees can collaborate and take breaks. This makes it easier for employees to do their work and reduces environmental stresses such as noise disturbance and fatigue that accompanies unvaried surroundings.
These wellness investments are paying off. Johnson & Johnson is seeing a direct ROI on healthcare costs of about $2-$4 for every dollar spent on the program and active employee engagement in the high 90 percent range, triple the national average of 32%. On top of financial and productivity benefits for the company, employees see measurable increases in their overall health.
Honest Tea: A More Active Lifestyle
Honest Tea is another example of a company embracing wellness in their culture. The company purposefully avoids calculating monetary savings and ROI for their wellness program, instead recognizing that employee wellness is "part of good business" and prioritizing employee health over the economics of the wellness program.
After their initial efforts to provide yoga classes were unsuccessful, executives and human resources surveyed employees to tailor the wellness program to their needs. From this feedback, Honest Tea discovered that their employees were very active and preferred more strenuous activities, such as rock climbing. The company updated their fitness program to match employee preferences and participation rose to over fifty percent. And when the company gave their employees free bikes, many started using them for their commute!
This success led Honest Tea to create a "Culture Committee," a committee of employees empowered to take ownership of the company's wellness strategy by organizing events, activities, and programs themselves.
Create an Exceptional Wellness Program
These three examples show that the question organizations should be asking isn't "Is a wellness program worth it?" but rather "How can my wellness strategy support my employees?" Great wellness programs can benefit both employees and the organizations they work for. It's just a matter of finding a strategy that works for your employees and engages them to participate.
We'd love to hear about your experiences with workplace wellness! Feel free to reach out and share your insight and start a conversation.
workplace strategy, wellness, well certified, war for talent, employee experience