Credit Union Trends Relative to Employees – Jenny Featured on The Speakeasy Podcast by EmpowerFi
Our Design Director Jenny Bengeult joins Kelly Hellickson and Hilary Reed at EmpowerFi on their podcast The Speakeasy for a series of three episodes on credit union trends relative to employees, brand, and workplaces.
In this episode, Trends Relative to Employees, Jenny and the EmpowerFi team discuss what it was like for credit union employees responding to the pandemic and how their roles have changed due to all the disruption facing the industry. It's easy to overlook the human element, but your people are your greatest assets especially now that branches are shifting away from transactions to more relationship-based banking. Every credit union employee is now a brand ambassador!
Listen now on EmpowerFI's website or via the embedded Spotify player.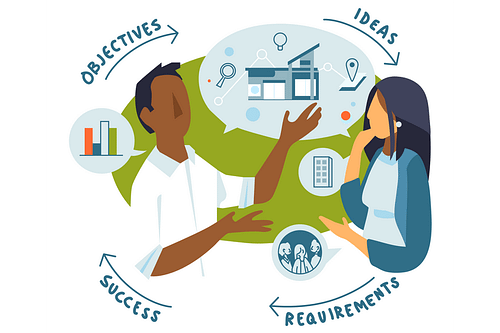 EmpowerFi is a valuable partner that brings a unique understanding of credit union trends and member behavior to the table through their AI-driven data analytics and marketing services. To learn more, check out out previous webinar with their team Building the Business and Marketing Case to Support Your Branch.

Stay tuned for the following episodes on credit union trends relative to brand and workplaces, and make sure you're subscribed to our newsletter to stay up-to-date with the latest credit union branching and workplace trends!
Subscribe!
employee experience, podcast